I've been vegetarian for about 4 years now, and vegan for almost a year. Since moving to Los Angeles, I've developed an insatiable appetite for vegan cuisine. I'm so fortunate to live in a city where my options aren't limited, making my life simpler as a picky eater!
If you're ever in LA I urge you to check out one of these spots and let me know how you like it!
*NAMES ARE HYPERLINKED*

I always felt very limited finding a nice vegan breakfast back home and honestly here for a bit until I found these two spots!
Just What I Kneaded is an all-vegan, female-owned bakery/cafe (with gluten-free options) located in Frogtown (Elysian Valley). As soon as you enter, you immediately just want to try everything because they simply have everything (pastries, bowls, burritos, etc). Their portions are very fair and will definitely have you filled up!


Ordering online is simple,quick and convenient!

My favorites are their Plain Bagel with Plain Schmear, Egg and Cheese Biscuit (I'll sometimes just order the biscuit because it's that good), and their Chocolate Chunk Cookie (aka the best cookie in LA)! The bagels and biscuits are truly decadent and unquestionably incomparable to any I've had before.
Lento Mkt is a 100% vegan Cafe Deli & Bodega in Echo Park. The second I walked in I was greeted by the sweetest girl who answered all my questions and got my order finished very quickly.
I ended up getting the Breakfast Hash twice in the same week. It's a scrumptious sandwich with cheese, avocado, tofu scramble, hash brown, and western sauce. Easily the best breakfast sandwich! It lacked absolutely no flavor which had me savoring each and every bite.
Kreation Organic Juicery is definitely my guilty pleasure. They are not fully vegan, but everything in there is 100% natural and organic. They offer a wide variety of juices, smoothies, snacks, and meals but I only go for what I believe is the absolute best Açaí bowl in the state of California. It's called the "Amazon Bowl'' and I get it with no bananas on top. To me, it's very well priced and worth every penny!
Out of the 19 locations, my favorites are located in Silverlake (best staff here!), Beverly Hills, Hollywood, and Studio City!
Lower priced options: Ubatuba Açai (I've been to the Silver Lake, Studio City, and Sherman Oaks location but I believe they have a few more). Roots & Rye in Echo Park.
Monty's Good Burger is a plant-based burger spot with locations all across LA. They have an option for you to order online and get your food in about 15 minutes which is great for people looking to pick up a quick meal.
I love their new chicken sandwich, cheeseburger, tater tots, grilled cheese and max'd out fries! They have multiple locations throughout LA but my favorite is the Echo Park spot.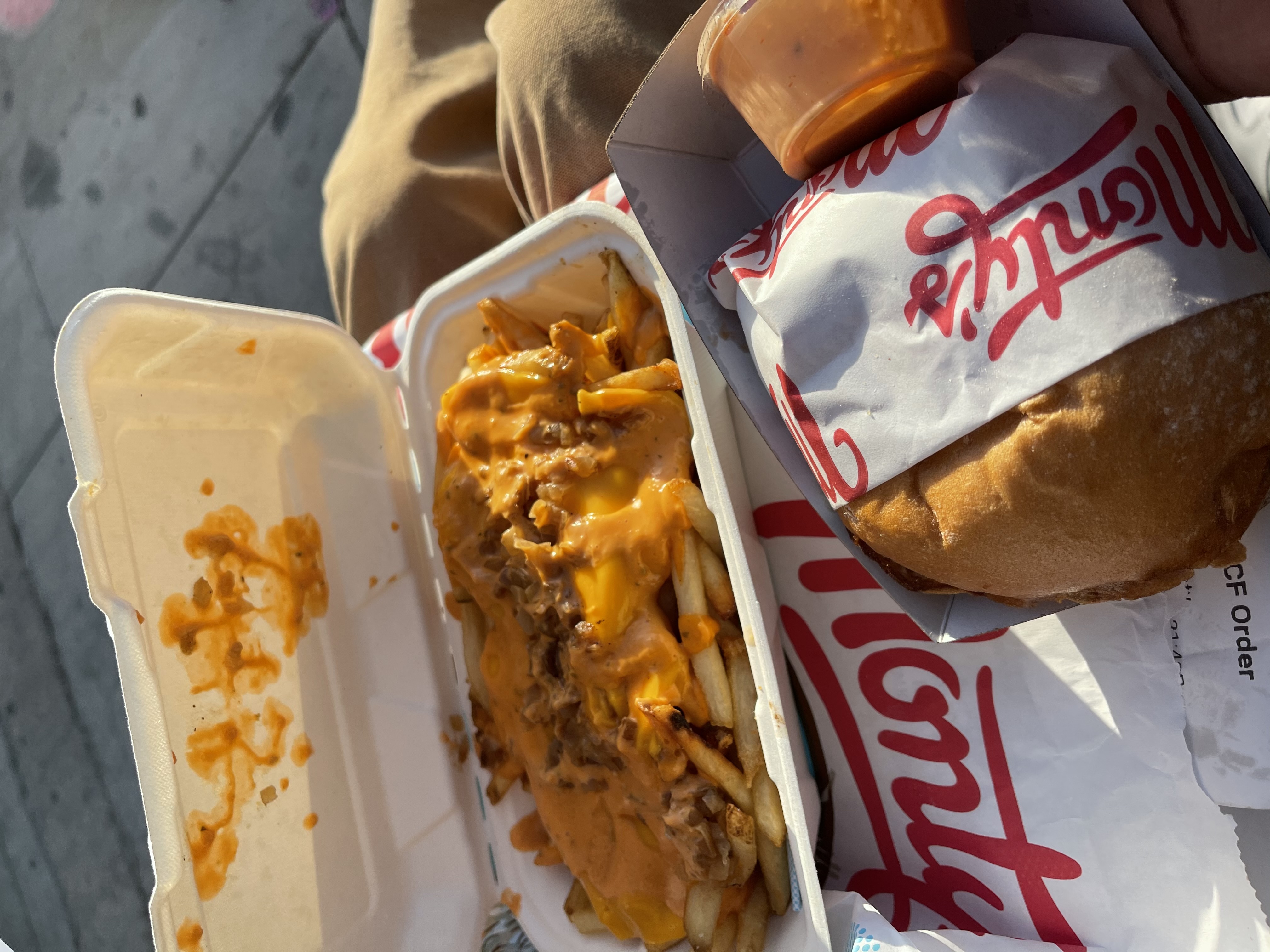 Little Pine in Silver Lake is an all-vegan restaurant that happens to make my personal favorite burger. It's called the "Little Pine Burger '' and is served on a potato bun with aioli (other things that I get taken off), cheese, and a generous amount of fries on the side. When I tell you it was love at first bite, I absolutely mean it. They really did what needed to be done! The patty is flavorful and smoky which is hard to achieve with vegan meat.
I don't remember how I discovered Pura Vita but I'm so glad I did. They are an all plant-based Italian restaurant/wine bar. Pasta is one of my absolute favorite foods that I sadly had to cut out since going vegan. Every time I'd try plant-based pasta they were always extremely underwhelming, lacked flavor, or had the most peculiar consistency. My favorite on their menu is the Carbonara. It has the flavor and creaminess I have been longing for!
Finding a black-owned vegan spot in my hometown of Naperville is absolutely not possible so the fact that this establishment's a hop and skip away from me is truly a blessing and a curse for my wallet.
The V Tree is located on Sunset in Silver Lake. The staff's incredibly friendly and helpful, and the atmosphere is just so warm and dope!! You do not have to worry about your meal lacking flavor here! My favorites are their Alfredo with chicken and shrimp, their cajun shrimp, and their red velvet cupcake!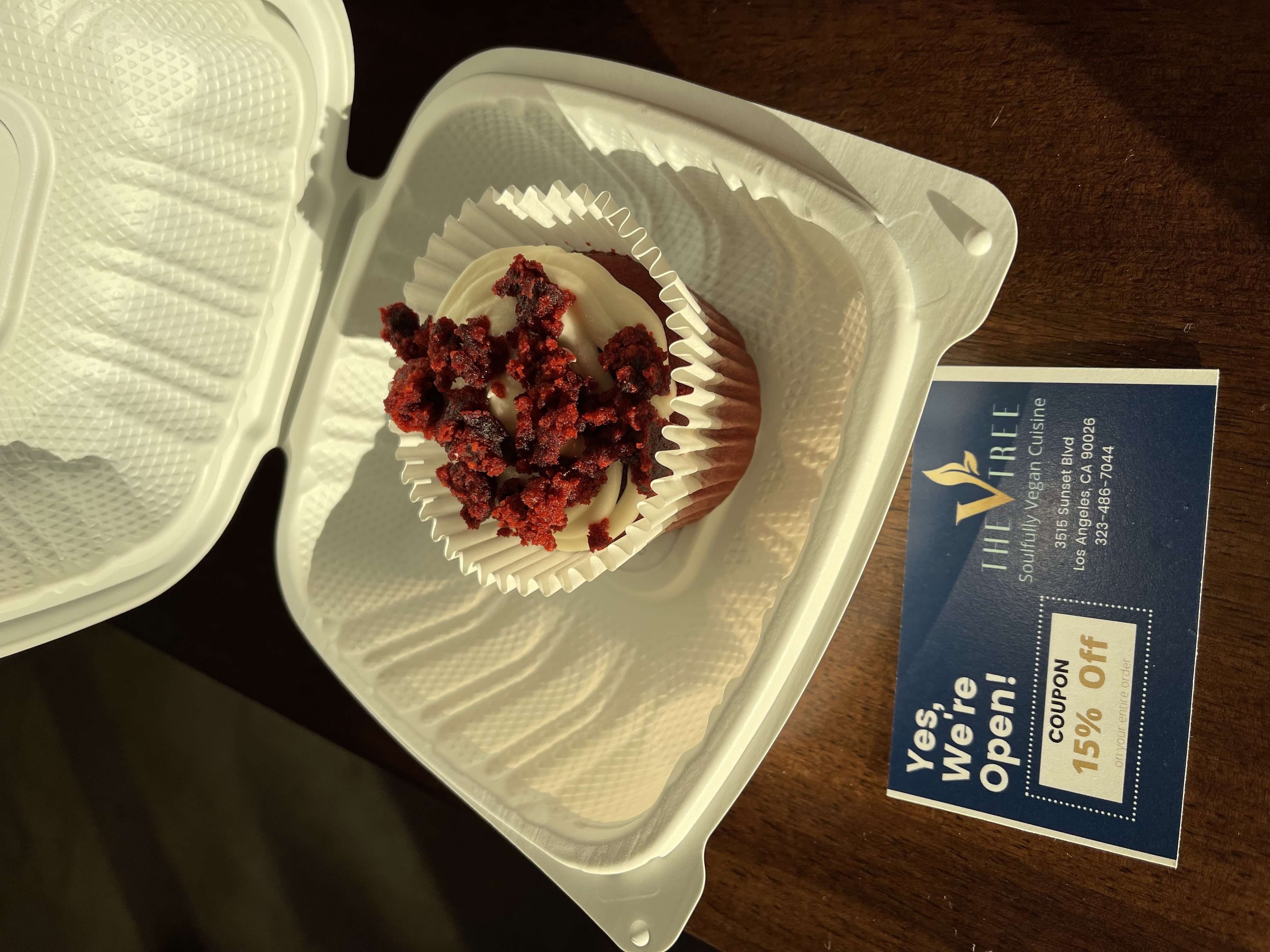 Flore Vegan is also conveniently located on Sunset in Silver Lake. They have a plethora of options available which makes it easy for anyone to find something they can enjoy. I decided on their chicken and waffles and was absolutely blown away! The waffles were just perfect and the chicken almost tasted identical from what I remember chicken tasting like.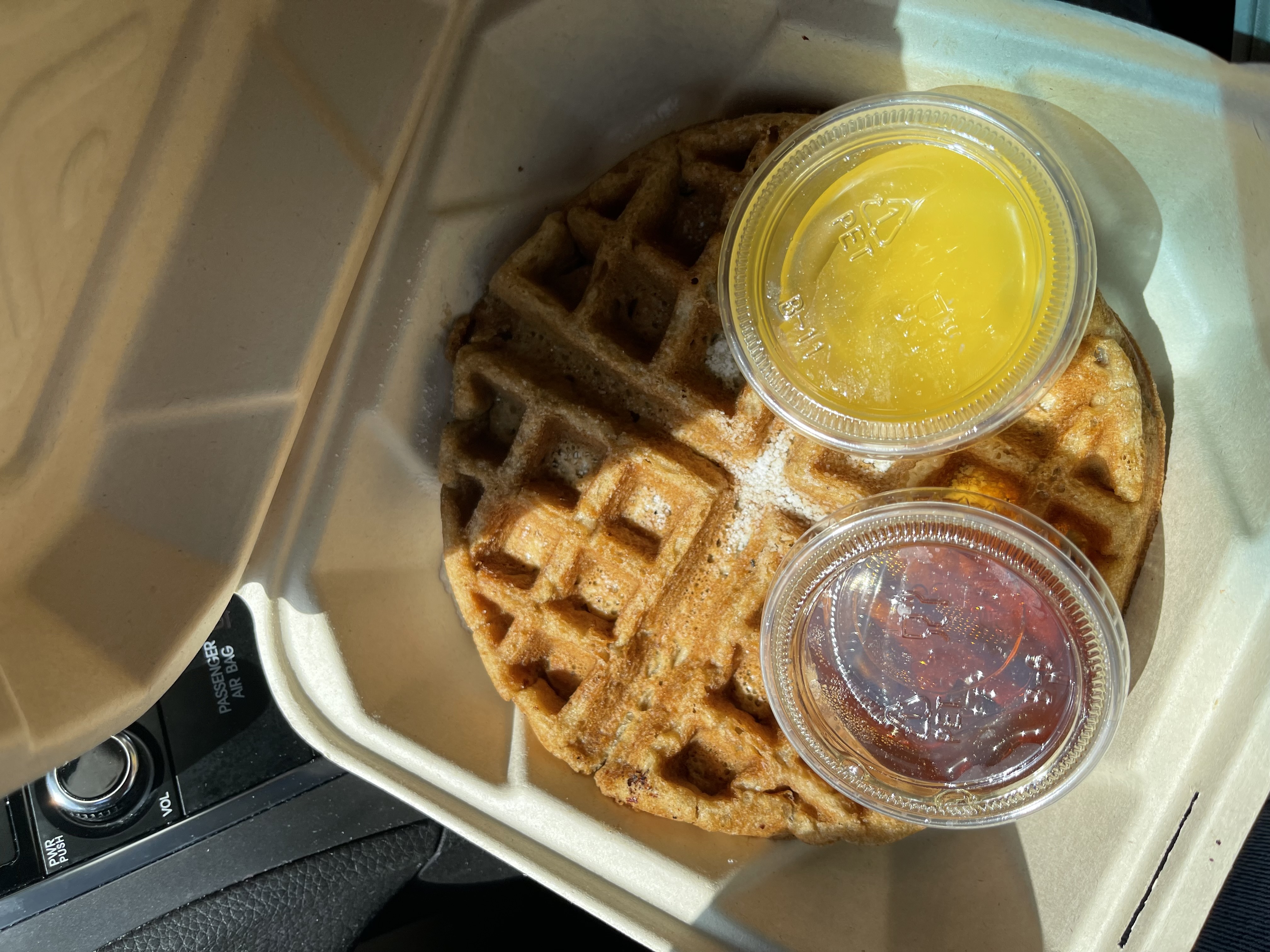 Whenever I'm looking to satisfy my sweet tooth in the evening, Yoga-Urt in Echo Park is my go-to. It's 100% organic and plant-based. They have a ton of soft serve and smoothie options that are all amazing. My favorite flavors have to be Strawberry Serenity and Birthday Cake!